Patient retention is critical to the life blood of your practice, but just as important, if not more, is being able to consistently acquire new patients to continue to grow and maintain a healthy patient base. Word-of-mouth is universally agreed on as the most effective way to gain new patient referrals, and hopefully you're taking advantage of the role social media can play on the growth of your practice, but what other possible avenues or marketing strategies have you tried for acquiring new patients? Are you running out of ideas?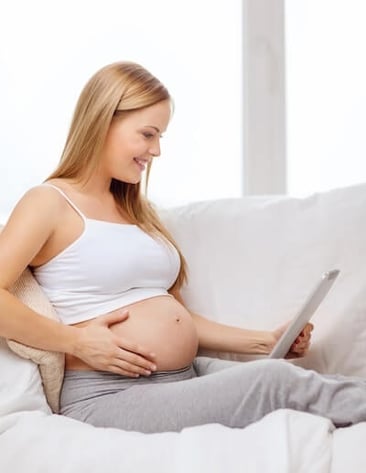 Statistics suggest that 85% of patients enjoy receiving and reading their patient newsletter. If you're not sending patient newsletters to your patients in between visits, you are overlooking a very valuable tool to connect and communicate with them and may want to consider actively utilizing this approach. In fact, it is actually a very effective way to foster stronger relationships, increase loyalty and obtain quality patient referrals.
Branding with Newsletters
If you are thoughtful about the information you include in your patient newsletters, they can actually be a great tool for branding your practice as the experts in the area. The more you customize and personalize the content of your newsletters, incorporating facts and information relevant to trending health concerns or benefits, the more valuable a resource your newsletters will be and the less likely your patients will be to pass up reading them every month.
By engaging your patients through newsletters, you also ensure that:
Your practice stays on the forefront of your patients' minds
You are actively engaging your patients and reminding them to consider their health
You get the opportunity every month to share best health practices and advice
Your

patients are educated

and have information they can share with friends and family on a regular basis (including the caring and concerned source of that information)
You are taking advantage of a

strategic and effective marketing tool

useful for both existing and new patients
I'm a fan of strategic marketing...so how can you use your newsletters as a more effective tool for patient acquisition? Let's take a look…
1. Keep it Real
How well do your patients know you? Do they know anything about you besides the fact that you are the guy in the white coat they call when they have a concern about their health or need to get in for their regular care appointment? What makes you unique from or more interesting than every other provider out there? What keeps them coming back…and then spreading the word about you and your great staff?
If you want your patients to tell other people about you, give them something interesting to talk about. Do they know what you enjoy doing in your spare time, how many kids you have and what activities they love to engage in? These are the kinds of things you know about the people in your life that you care about and have a meaningful relationship with, so why wouldn't you get to know your patients and allow them to get to know you in the same way? Letting your patients see and experience a different side of you will strengthen the connection you have with them and the trust they will have in you.
2. Involve your patients
Everyone appreciates their opinion being valued and considered. As you think about what you want to include in your monthly newsletters, consider getting feedback from your patients as to what types of things they might be interested in reading. This way you are providing them with information they actually care about and will be more likely to make a topic of conversation while they are out with their friends or at a family gathering.
3. Brag Your Swag
You may want to even consider having a section of your newsletter dedicated to highlighting a different patient or family every month as well as a staff member, which will add a more personal touch to your outreach. Acknowledge and celebrate with your patients their anniversary, a new grandchild, a special achievement, award or contribution, or even a service project they were involved in, a special talent they have, etc. This type of content will send the message that your practice really does care about and appreciate your patients and can go a long way in improving patient relationships.
4. Don't Forget Your Referring Doctors!
A personalized newsletter sent to your referring doctors will also foster solid, positive relationships with them and ensure an effective and consistent means of reinforcing your referral relationships. Your referring doctors are real people too…make sure that the information you include in their newsletters is just as engaging and personal in order to strengthen that source of new business to support you in achieving maximum success in new patient acquisition efforts.
A quarterly or monthly newsletter will enhance the long-term success of your patient relationships and ultimately increase the income generated for your practice resulting from new patient referrals. In addition, your newsletters will likely assist you in reducing your attrition by more effectively engaging your patients and reducing no-shows and cancellations.
Lastly, actively reaching out and engaging with your patients will ensure every patient feels as if they matter to you. Making them feel appreciated will go a long way when it comes to sharing that personal and positive patient experience with their friends and loved ones.
Take the next step. Once you've mastered newsletters, find ways to connect online. Read our free guide, "How to Make your Practice Look Awesome Online."