"We like the personal touch of phone calls." It's a common comment from those in the healthcare industry. Here's the real-life problem with this statement, though: Just how personal is leaving a message on someone's voicemail?
Today's data shows that over 90 percent of phone calls go straight to voicemail. If you want to connect with, engage, and retain your patients (while successfully competing in your market so you have a practice to run in the future,) it's time to come into the 21st century and embrace technology.
Today, more healthcare providers are realizing how critical it is to the long-term survival of their practice that they begin to automate patient outreach like appointment reminders and recare notifications. The benefits of this type of technology are obvious: Intuitive automation saves serious amounts of time every day, and society's shift to digital communication makes it a more practical method of effectively getting in touch with them.

But, despite the obvious advantages, many practices still object to using automation technology to communicate with their patients for one main reason: They don't want to lose the 'personal touch.' What they don't understand is that this technology can be used to make their communication more personal. Additionally, freeing up staff time gives them the ability to focus on patients while they are in your office, too.

If you still aren't using high-tech tools to communicate with your patients, there are two big game-changers that you need to know about:
1. We don't "connect" the same way we used to.
People aren't using technology to disconnect, they are using it to stay connected to more people than ever! Most contemporary consumers—the healthcare customers we call patients—are empowered and connected by the Internet, email, and near-immediate, go-anywhere mobile communications.
If you are trying to avoid the tech-laced webs of interaction that your patients are living in, you'll find that you are failing to reach a growing percentage of them. More to the point, your calls aren't considered 'personal' despite your good intentions. In fact, it's likely that–to many–phone calls are just annoyances that they don't have time for.
2. Technology has evolved.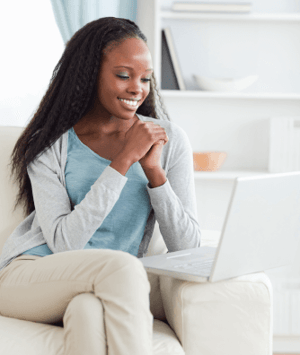 'High-tech' doesn't necessarily mean 'low-touch,' anymore. Automation technology doesn't have to be about robotic voices and one-size-fits-all settings. Of course, as with anything, low-end technology doesn't allow for the customization that gives your patient communication a personal touch. Fortunately, top-of-the-line patient communication technology is easy to get your hands on.

Because every patient has different preferences, connecting personally means communicating with each patient the way that is best for them. Customizing your outreach will instill in your patients the feeling that they are important and will promote greater patient loyalty and likely an increase in referrals as their experience with your practice becomes more personal and meaningful.

If you aren't already using some type of patient engagement technology, or maybe just not sure what types of features work the best, here are 3 tips on how to incorporate technology to maximize your reach and improve your patient relationships:
1. Automated Recall–Optimize office efficiency
Automating your recall is probably the most popular, most efficient, and hands down, the most effective way of getting your patients back into the office for their regular care appointments. A patient engagement system automatically keeps track of your patients' schedules so you don't have to and will send a text, email, or even human voice landline call reminder letting them know it's time to call to schedule their recare appointment. A good system will allow you to customize the contact preference for each individual patient and yes–is considered more convenient and personal by the majority of the population.
2. Monthly newsletters–Engage and educate
Staying in touch regularly and frequently with your patients in between visits is critical to establishing a personal relationship and building trust with them to keep the lines of communication open. When it comes to our health, sometimes it's difficult to want to open up about physical concerns we may be experiencing, especially if they could be potentially embarrassing. If you are consistently reaching out to educate your patients and let them know you are free to discuss concerns whenever they arise, they will be more likely to trust you and open up about issues as they come up.
Utilizing your patient newsletters to educate patients on recent or popular health topics and then following up with them about them when they come into your office to see if they have any questions, will open up the door for regular discussion about their health to ensure it stays at the forefront of their minds. As they come to trust that you care about them individually and are always available to support them, even in between their regular care appointments, it is likely they will take a more proactive role in their health and have a more positive patient experience.
3. Patient Surveys–Ask and ye shall receive
Speaking of positive patient experiences, this is the type of feedback that will prove very valuable to your
practice and staff as you are striving every day to ensure your patients stay healthy and have nothing but good to say about their experiences inside as well as outside your office. The absolute best way to get this feedback is through automated patient surveys.
Before your patients leave the office, let them know you will be sending them a survey and ask them if they would be willing to fill it out to make sure you are at least meeting their expectations, if not exceeding them, and to also let you know what you can do to improve your service and care. As soon as your patient checks out and your request is fresh in their minds, email them a survey and include an incentive for filling it out, such as a small gift or discount they will receive the next time they come in.
Incorporating these 3 tips into your practice will, at a minimum, optimize your office efficiency and patient satisfaction, which in turn will increase profitability and patient loyalty. If I had to guess, I would say these are all goals at the top of the list as areas you'd like to see consistent improvement on each year.
Times have most definitely changed and so has the way people communicate. No question. So, if a lack of personalization was your concern when it comes to using technology to communicate with your patients, it's time to lay that concern to rest and start speaking their language….the language of the 21st century.
Learn more about how to make your patients "over the moon" happy in our free guide on patient satisfaction.