Communication between patients and providers is a necessary task, but it is also time-consuming. Most healthcare providers communicate primarily by phone, which means staff members must manually call each patient they need to speak with. While this may have been the best option in the past, most patients ignore 90% of the phone calls they receive. Practices may leave voice messages if they can't reach the patient by phone, but oftentimes these messages go unnoticed or unheard.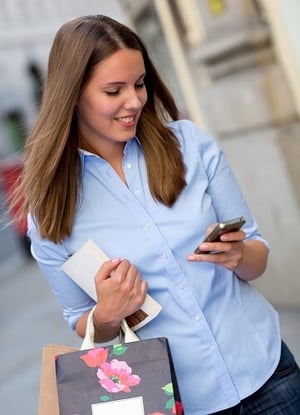 Many practices have implemented different types of electronic communication with their patients through systems such as patient portals, mobile apps, or secure emails. However, the inconvenience of having to remember a password, download an app, or register for an account often deters patients from using these communication tools to connect with their healthcare provider. Patients prefer an easier way to connect with their healthcare providers.
The most preferred and common method of communication for patients is through text messaging. Patients send about five times as many texts as phone calls each day, so they are accustomed to communicating this way. When so many other interactions are done through text messaging, it is natural that they will want to communicate with their healthcare providers in the same way.
Utilizing a texting solution can be convenient for healthcare practices as well. Systems can be integrated with the existing patient management system, to make it conducive for providers to keep a record of text messages sent and received with the patient's other medical records. They can also be managed from the practice's desktop computer, making it easy for office staff to see when a text has been received, and respond quickly.
Implementing two-way text messaging can be an easy way to improve the communication between patients and healthcare providers. Choosing a texting solution that is integrated with the existing patient management system makes it convenient for the staff to use, and a program that doesn't require any extra passwords or downloads for your patients increases the likelihood that they will take advantage of this communication method as well.
Check out our slideshow to get more info on the cool things you can do with text.