Two-Way Texting
Modern patient text messaging
Improve the patient experience and care adherence with real-time, two-way text messaging from your office number or website.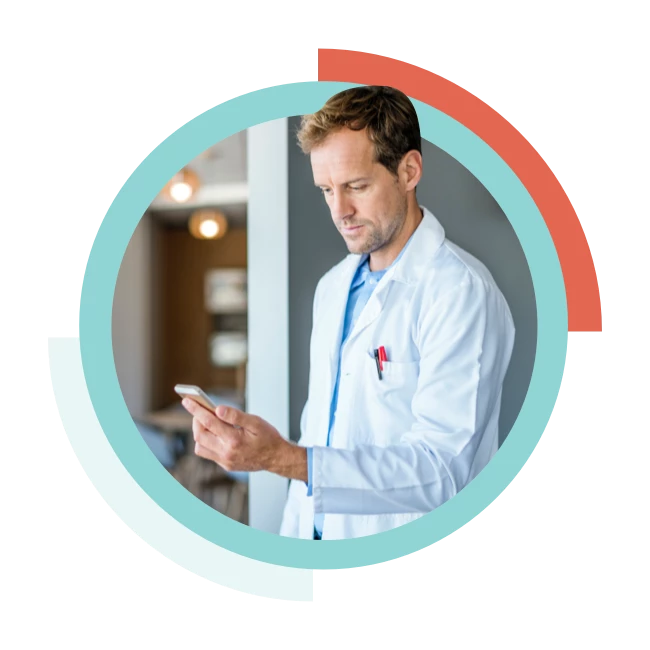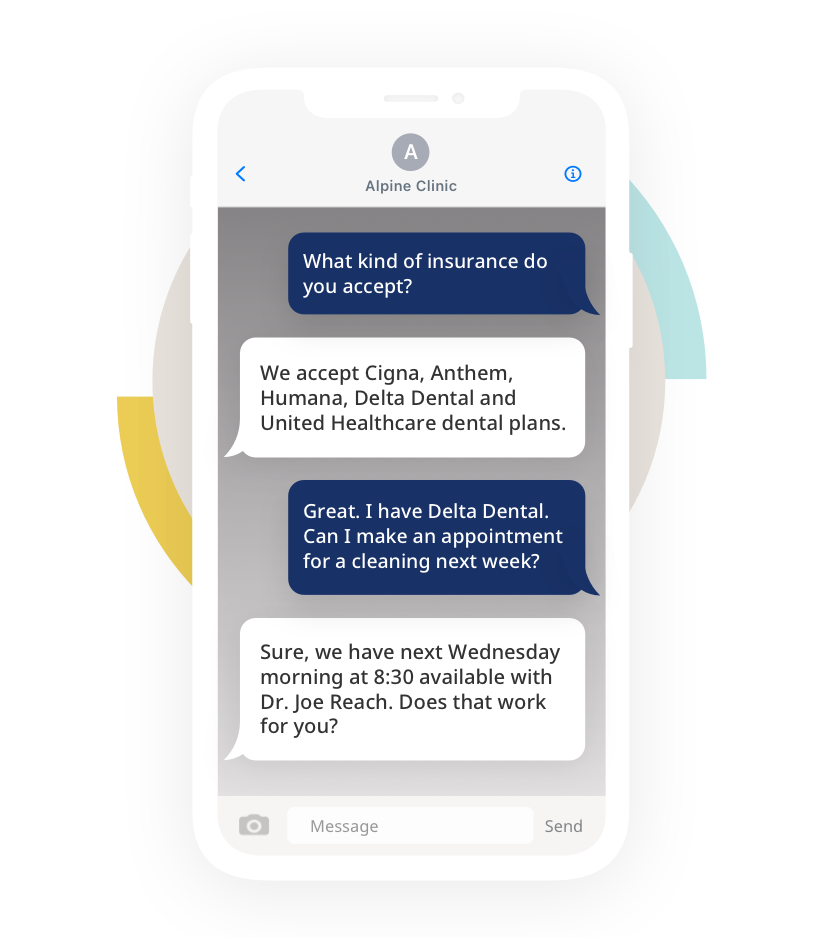 These aren't your average text messages
Go beyond a simple SMS. Solutionreach's real-time, two-way texting gives you all of the tools you need for fast, effective patient communication.
Obtain HIPAA consent
Answer patient questions
Categorize texts by importance
Confirm prescriptions
Request payments
Collect images (insurance info, progress, injuries, etc.)
Schedule (or reschedule) patients without picking up the phone
View and download complete conversation history
Access relevant patient information and view the appointment calendar
Text from the desktop or mobile app
Start conversations with prospects and patients right from your website
Learn how to use text messages to cut costs, save time, and boost revenue
Customer Wins
"We went from 10 percent to five percent no-show rate."
Customer Wins
"It's super easy, super convenient, and it allows us to communicate with our patients in real time."
Customer Wins
"Providing our practice with up-to-date communication with our patients through your text messaging system is amazing."
Customer Wins
"It is a time saver. It's a great way of communication, and the patients love it."
Customer Wins
"No, patients don't want us to call them. Yes, they do want a text."
Customer Wins
"I can actually be more direct with patients and not sound like a robot."
Customer Wins
"We know that the patient will be coming tomorrow, and we don't have to do the extra work."
Reclaim hours of valuable front-office time
See how patient texting works in Solutionreach.