Appointment Reminders
Help patients remember and keep appointments
Reduce no-shows and reschedule appointments faster with automated patient appointment reminders.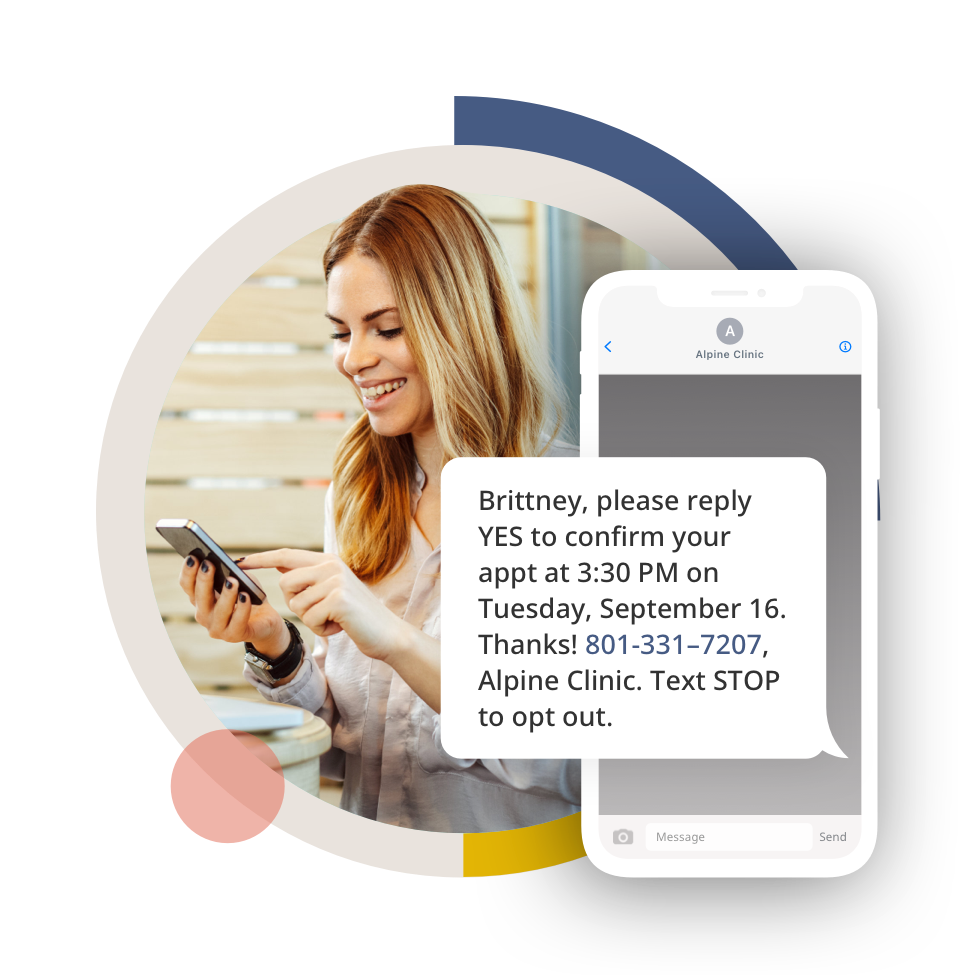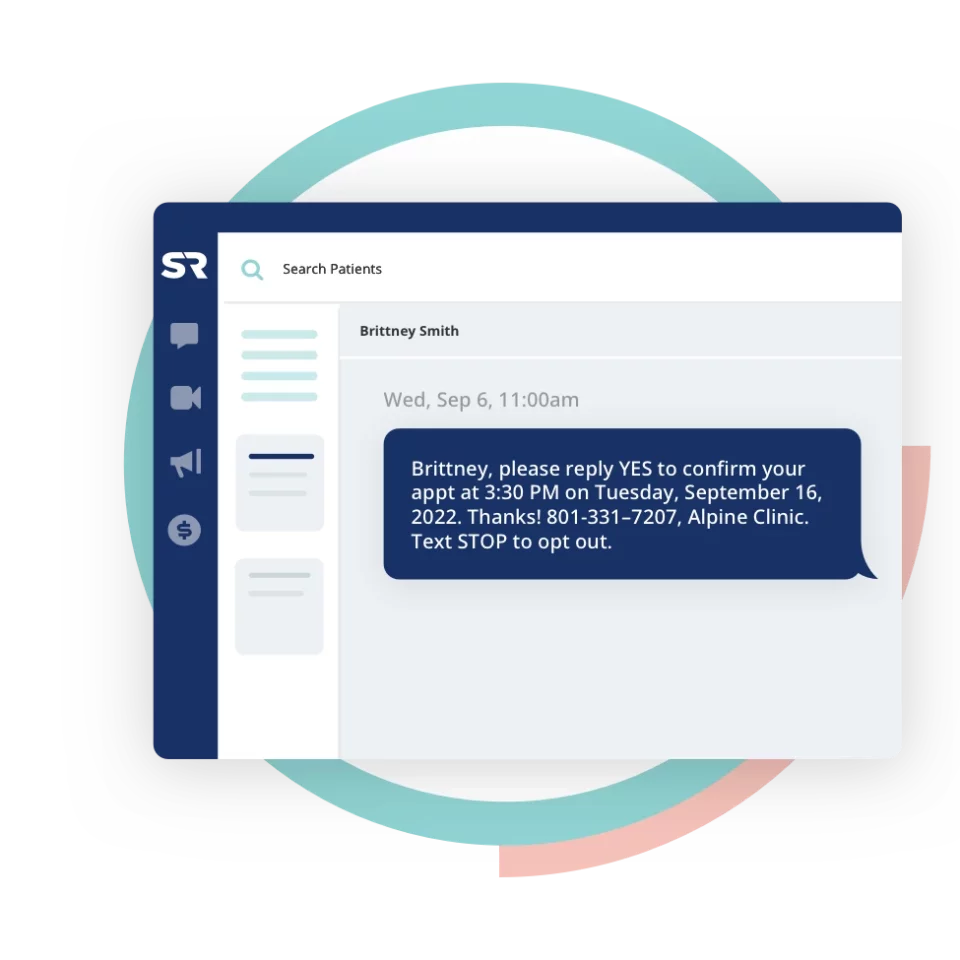 52% of patients don't show up simply because they forgot. We can fix that.
Easily create customized patient appointment reminders and auto-responses from an expansive library of messaging templates.
Customize your message
Appointment time
Office location
Provider
Pre-visit instructions
Message cadence
Auto-response
Choose delivery method
Learn how to get no-shows, no more
What Solutionreach customers have achieved with patient appointment reminders
25% more appointments rescheduled
156% more appointments confirmed
Customer Wins
"We went from 10 percent to five percent no-show rate."
Customer Wins
"Solutionreach has brought us closer to our patients."
Customer Wins
"We love Solutionreach because it's a game changer for our practice, our patients, and our team."
Customer Wins
"It is a time saver. It's a great way of communication, and the patients love it."
Customer Wins
"We know that the patient will be coming tomorrow, and we don't have to do the extra work."
Customer Wins
"It makes the front desk run so smoothly."
Chiropractic office reduces no-show rate to 3%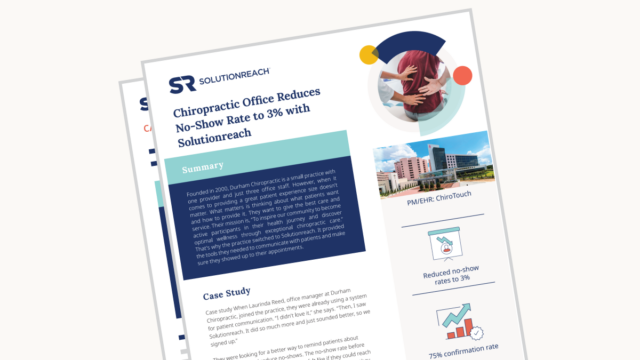 Durham Chiropractic switched to Solutionreach to get the tools they needed to communicate with patients and make sure they show up to their appointments. The results speak for themselves.
Read the Case Study
One or two no-shows per day can cost up to $100,000 annually
See how you can reclaim that cash.