The Patient Communication and Retention Platform
Great patient relationships start with great communication
Boost patient engagement with better communication, care, and efficiency. Your patients, staff, and revenue will thank you.
You and your patients want the same thing: Appointments
You're busy, understaffed, and wrestling with no-shows. They're busy, and frankly, appointments are rarely top of mind.
Solutionreach enables you to get more patients in the door and deliver the care that they need. For less time, money, and stress.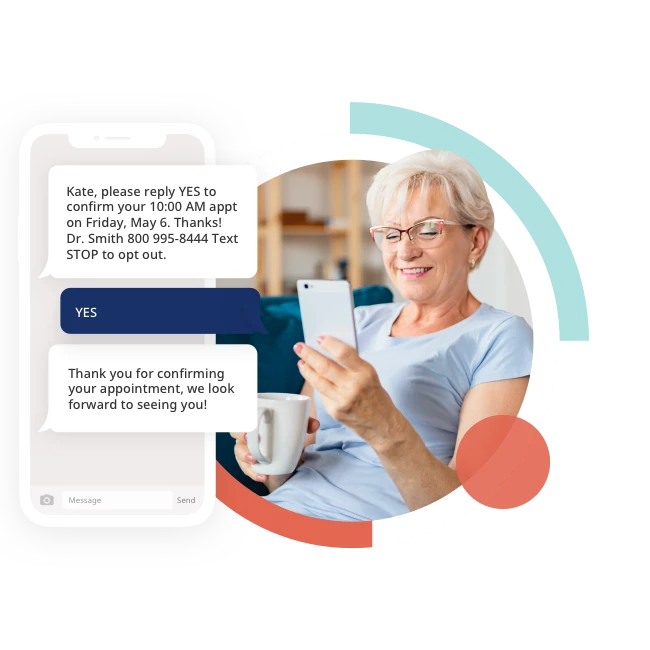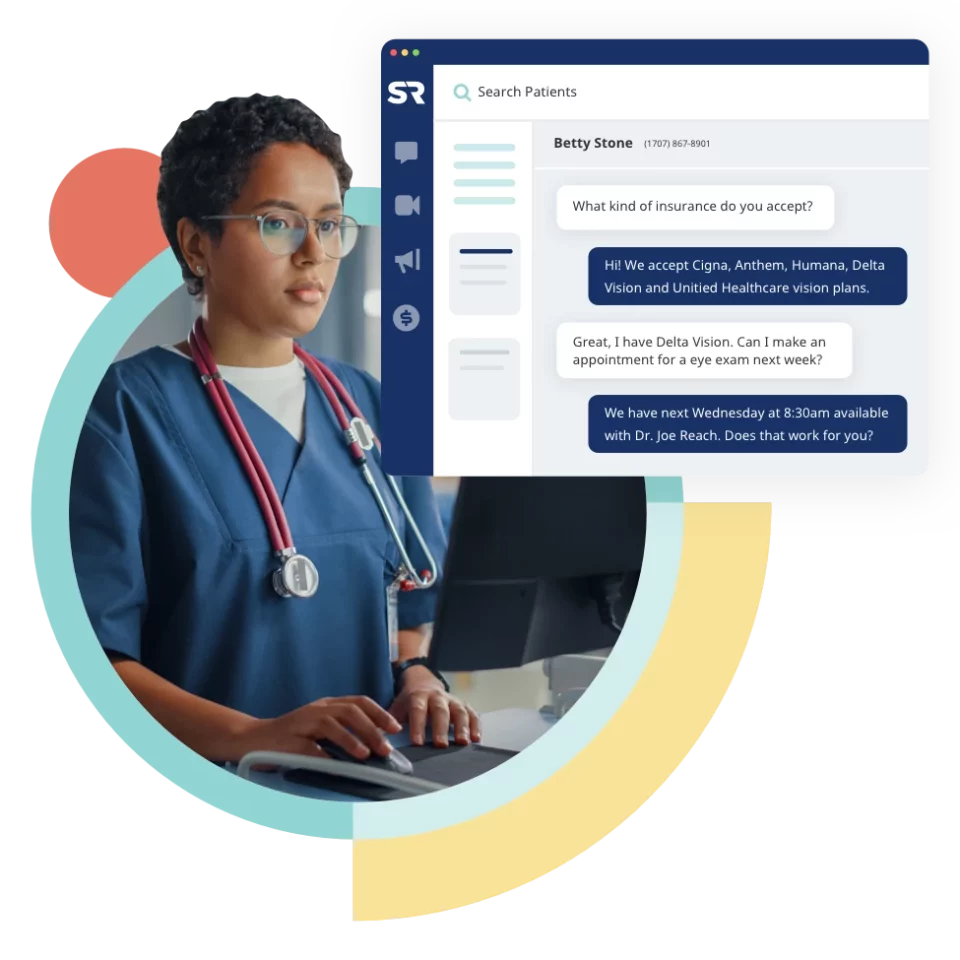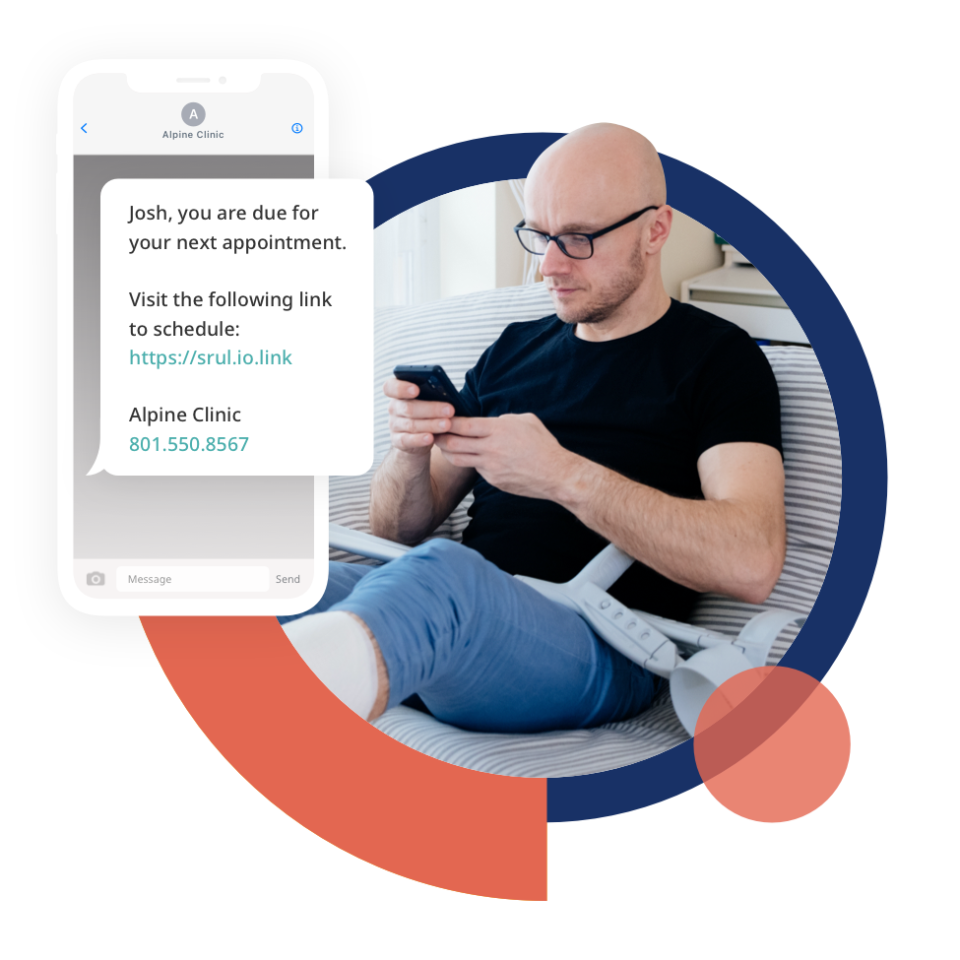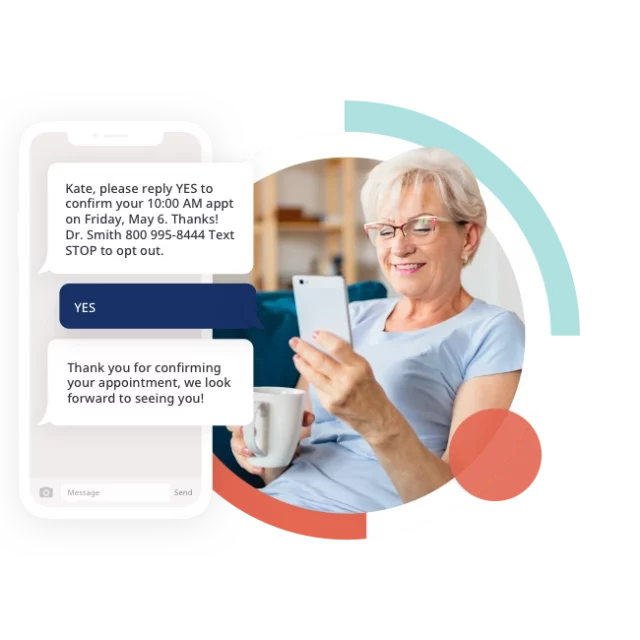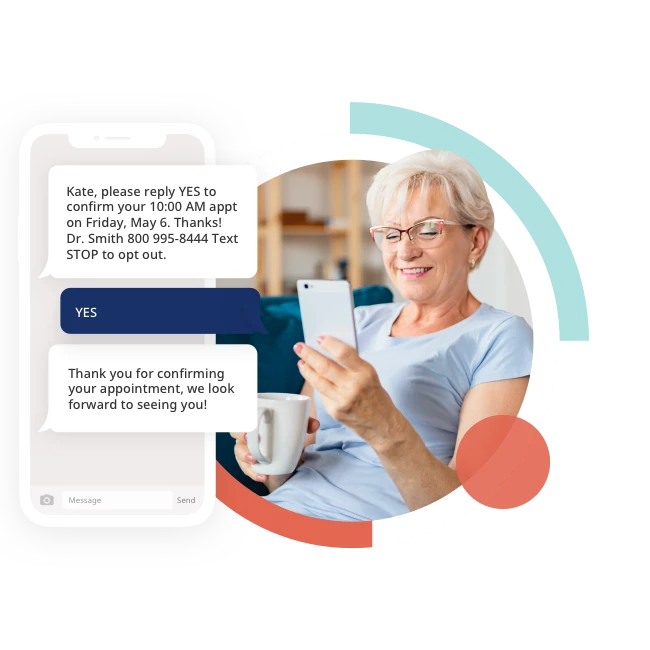 Get easy, effective communication for all
Improve patient engagement and patient retention with personalized messaging every step of the way. Enable easy online scheduling, text out appointment reminders, and follow up with post-appointment education. Everything you need for consistent, real-time, patient care.
2x appointments and patient leads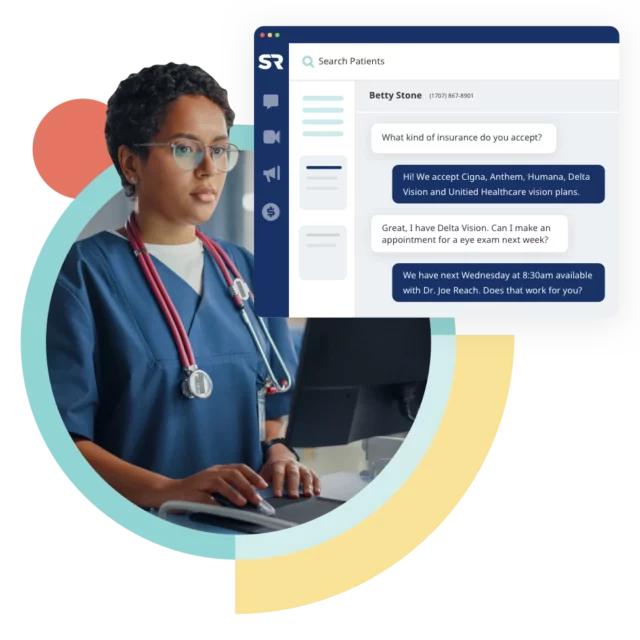 Save staff from boring, time-consuming tasks
For healthcare practices, it's important to focus on patient satisfaction, not tedious data entry and phone calls. Digital-first processes and HIPAA-compliant automated communications reduce admin burnout and make it easy to focus on the highest-value tasks each day.
< 30 min/day on recall activities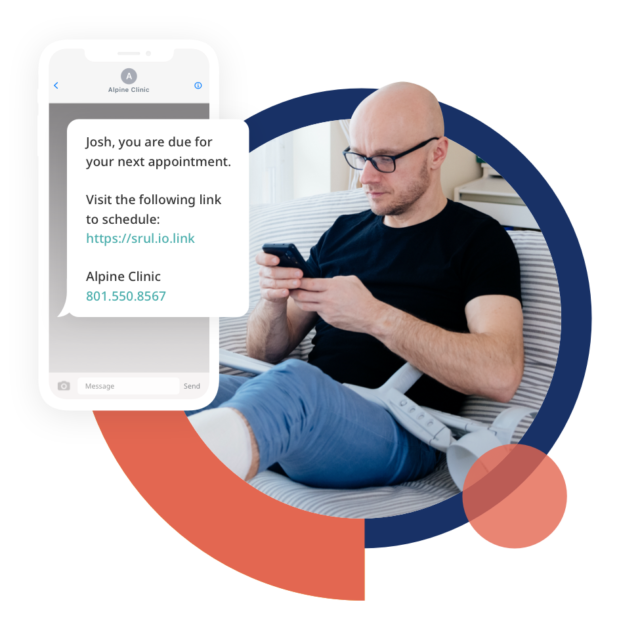 Acquire more patients, reduce no-shows, and grow revenue
Solutionreach is low-cost, low-effort, and it more than pays for itself through increased recall revenue alone. Win back valuable admin time, attract more patients online, and watch your practice grow with end-to-end revenue cycle messaging capabilities.
+ $120,000 revenue from recall
Solutionreach created the patient retention and engagement market in 2000. And we're still leading the way.
We specialize in healthcare and have developed a deep understanding of patient and practice needs. Our proven integration process and onboarding experience make partnering with us fast, easy, and dare we say it, enjoyable.
*Implementation time is dependent on the Practice Management Software in place.
Customer Wins
"It's super easy, super convenient, and it allows us to communicate with our patients in real time."