Many healthcare providers choose not to implement digital appointment reminders into their practices if the majority of their patients are senior citizens. Although this theoretically sounds like it makes sense–after all, they did grow up in the age of traditional advertising– research shows that the elderly are actually incredibly receptive to digital communication. If practices continue to exclude seniors as a target audience for their digital marketing efforts, as time goes on, this will prove to be a huge oversight.
It's not surprising that the generation that has been raised on technology is so intuitive to the advances made every day, particularly with regard to changes made to the way they communicate with the people in their lives. Younger generations are extremely quick to embrace, learn, and incorporate new innovations. They are savvy with engaging their social and familial circles in the ways that are popular and prominent.
Earlier generations may not have been raised in such a technologically advanced time, however, now more than ever, the elderly are making a significant effort to engage in this sphere more often than healthcare providers seem to recognize. In addition, healthcare technology provides a very effective strategy for keeping your senior patients current with their preventative care.
A significant number of senior citizens are engaging digitally, but there are still plenty who aren't. Why not? Most likely, this is due to a lack of understanding or experience, not necessarily because they don't want to. As their healthcare provider (one of the most important people in their lives), it would be wise, as well as appreciated, if you were to take their hands, and pull them into the 21st century by educating them on how to engage in a digital world. Then, they too can experience the benefits of this type of communication and engagement. Perhaps, this demographic is most in need and deserving of the efficiencies and conveniences technology offers with regard to communication in healthcare.
What do the statistics show?
The number of elderly currently engaging in healthcare technology may surprise you.
As of 2017, 40% of senior citizens own a smartphone. Two out of three use the internet regularly. And a full one third own tablets and use social media.
Even more convincing are these stats from a national survey by the Pew Research Center's Internet & American Life Project:
For ages 50-64:
71% seek healthcare information online
60% search for healthcare information on Facebook
For ages 65+:
58% seek healthcare information online
43% search for healthcare information on Facebook
Based on these numbers, it's safe to say that the elderly are more technologically savvy than we give them credit for. Rather than trying to implement two different advertising or engagement approaches, it's time to treat them just like all of your other patients. In fact, further research indicates that seniors are in fact demanding to be included in this digital revolution.
Accenture Research discovered that 67% of Americans ages 64 and older think that accessing their medical information online is very or somewhat important. Along with seniors' Top 5 Wants with regard to access to digital healthcare, Accenture's study also enlightens us on the following:
83% of US seniors think they should have full access to their electronic health records—but only 28% percent actually do.
68% of seniors say it is somewhat or very important to request prescription refills electronically–nearly 46% can do so.
62% of seniors go online in order to find health information.
62% of seniors believe it is somewhat or very important to be able to book appointments online.
Over half (53%) of seniors say it is somewhat important or very important to email with providers.
(Check out even more stats on how baby boomers are engaged with technology in our free ebook here).
More and more, seniors are seeking out medical resources, healthcare providers, and information online. As their habits evolve, so too should your patient engagement implementation and strategy.
Let the patients that would like to be communicated with the old fashioned way decide that for themselves. But it is clear that older generations are quickly getting up to speed with digital patient engagement and there will come a time in the not so distant future that it will be the only way to communicate. Until then, stop selling your patients (and your practice) short of the advantages and conveniences of utilizing patient engagement technology to connect with them.
So how do you effectively engage with the senior community in a digital world?
Here are some ideas: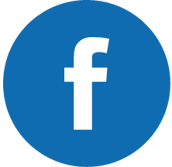 Social Media is the new 'Word-of-Mouth' Advertising
Again, a growing number of

seniors are joining the social media world

by creating Facebook and Twitter accounts. Take advantage of this and create valuable, engaging content that they will be interested in and anxious to share.

Whenever a patient shares your posts, they're letting their friends and family know that they endorse your practice. According to the American Osteopathic Association, 59.8% of seniors will seek out a healthcare provider recommended by their friends and family.
Provide Them With the Information They are Seeking Out
When your seniors come into your office, let them know they can find results on their electronic health record, request prescriptions, and access doctor's notes. Educating seniors about the benefits of healthcare technology and how to make the transition will not only empower them, but will boost patient engagement and improve health outcomes.

In addition to bringing them up to speed with digital healthcare, if you wish to effectively engage the senior market online, you must approach them the same way you do your other target audiences. Use your

patient surveys

to gather feedback on the type of digital information they would find valuable, and then incorporate this information into your website and social media content and advertising.
Keep it Simple
Although

the senior community desires to be more technologically savvy, they are often still learning; they require guidance to catch up to the knowledge and experience of the younger generation.

It may seem obvious, but sticking to the basics will ensure that landing pages, advertisements, emails, and other promotional materials are easy to read and understand.

Simplicity and visual appeal will be key to keeping them engaged and staying on your pages for longer periods of time. In addition, it is critical that the layout of your website be user-friendly so that anyone visiting is able to navigate easily in order to obtain the information they are seeking.
Don't underestimate or write off your senior demographic when considering your digital patient engagement strategy. This target audience is refusing to be left behind and their level of engagement with healthcare technology is undeniably increasing at a steady rate. This suggests that they are taking a more active role in their health. As their healthcare provider, make sure they know that you are there to encourage, guide and support them in their efforts to stay engaged with you, and educated about to how to improve health outcomes. Failing to acknowledge their desire to understand technology and their excitement to be a part of it will prove to be a costly mistake–one that will impact your patients as well as your practice.
It's time to join the digital revolution, and bring all of your patients with you.
Read more about how baby boomers are leading the technology revolution in "The Patient-Provider Relationship Study: The Ripple Effect Starts with Boomers."