How to turn negative patient reviews into positive practice marketing.
Marketing is about more than perfectly placed advertisements. It consists of more than simply strategic SEO. Maintaining an online presence involves a hefty amount of back-and-forth, and a disgruntled patient just happens to be one of these occasions.
An unhappy patient can be typing up a storm on a site of their choosing before they even get to their car, venting their opinion to anyone that happens upon it.
One ticked-off patient isn't your biggest problem, in this situation. Unaddressed, just a few marked words can wreak havoc on your online reputation.
Unless, that is, you know how to handle them.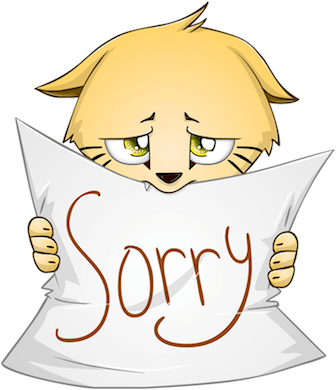 Apologizing on social media: A necessary evil
Apologizing isn't always pleasant, but showing penitence via social media can be especially difficult. I know, because I've had to do it. You don't want to seem defensive, but you don't want to admit guilt. You don't want to argue, but you are just so angry.
Online complaints will impact your ability to market your practice, but the effect doesn't have to be negative.  Here are a couple of reasons you have to buck up, swallow your pride, and humbly address the complaint anyway.
Minimize damage.
If you leave negative reviews or posts alone, it leads viewers to assume that you don't care. You don't care enough to respond, so you certainly don't care enough to fix it. Studies show that 4 out of 5 consumers will revise their purchasing decision after looking at reviews, so it's important to convey the right message by taking online complaints seriously.
You can use them to your advantage.
Sure, negative reviews can carry a big punch. But! What can carry an even bigger punch is a review that has been properly responded to. In fact, consumers are more likely to choose a service that has had negative reviews than they are to select one with a perfect score.
Responding to negative reviews shows that, not only are you paying attention, but you care enough to change. This small act tells prospects that you are a provider that is truly invested in your patients' happiness.
Social media apologies are a delicate art.
Social media apologies can be made much simpler, less frightening, and more effective when you use the right techniques. Whether you have to use them only once in your lifetime or on a few dozen occasions, taking a quick lesson will serve you well.
Lesson #1: Don't Hide It
If it's too good to be true, it probably is.
It may seem counterproductive to sit back and allow people to badmouth you, but keep in mind that people expect bad reviews. A business that has only positive reviews looks suspect: Are they deleting posts? Are they real reviews? 
Don't wake the beast.
When a bad review pops up, having it removed is one of the worst things you can do. Disgruntled patients are already on edge, and the best way to make them even more ticked off is to try and silence them.
Lesson #2: Apologize Publicly, First
Make a public apology
When you make a social media apology, it's important to make sure that as many viewers see it as possible. Responding privately destroys the ability to use the negative comment as positive PR.
If you're apologizing on Twitter, put the patient's username AFTER your first word, (i.e., Thank you for your feedback, @exampleusername. We….) so that the most people see your response as possible.
On Facebook, be sure to tag the user to increase visibility.
Know your limits.
Social media sites like Facebook and Twitter demand that you speak concisely and convincingly. Twitter won't let you post extra characters, but even Facebook will limit the amount that people see. You want viewers to see the important part right away, so omit unnecessary words and let the patient know that you'll be reaching out to them privately.
Lesson #3: Say the Right Things
…to be continued!
Next week, I'll give you some direction for what to say (and what NOT to say) when responding to unhappy patients on social media.
See you soon!
***You can find Part #2 of Social Media Apologies 101 here.***
---
About the author:
Amy LaVange is a professional educator for healthcare providers. She specializes in helping practices reduce inefficiencies and lower costs, so providers and their staff can spend less time worrying about their bottom line and more time caring for their patients. She currently manages communications for Solutionreach, where she consults with their clients and creates educational content to help them establish patient-centered practices by utilizing tools and techniques that allow them to streamline their productivity and improve their patient experience.