Understanding patient engagement can be a complicated venture. It's tempting to think that patients want to be impressed. To that end, many healthcare providers make sure their diplomas are mounted on the wall, that their waiting area shows the touches of an interior designer, and that the exam rooms feature the latest furnishings and equipment. While some of this matters to patients to an extent, the truth is that real patient engagement is what's important to them.
What exactly is real patient engagement?
A few years ago, the Schwartz Center held a series of focus groups to gain a better understanding of patient expectations. These groups were comprised of a wide range of people who came from a variety of economic and racial backgrounds. When asked about engagement (they used the term "compassionate care"), patients indicated these five things were most important to them:
Conveying information in a way the patient can understand
Always involving the patient in decisions about their care
Listening attentively to the patient
Treating the patient as a person, not as a disease
Showing respect for the patient and their family
What do patients want?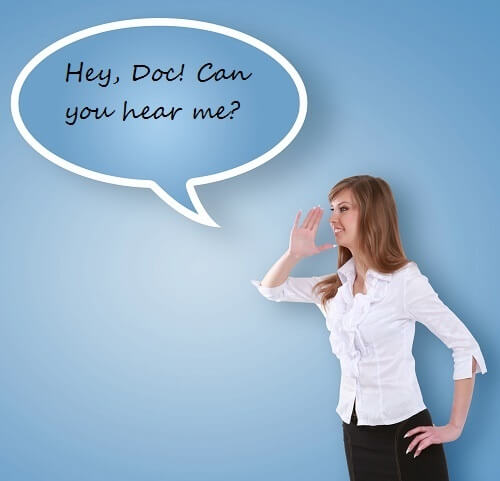 What patients truly desire, above any other option presented, is open communication with their healthcare provider. Having a provider who actively listens and ensures the patient genuinely understands their health issues, treatments, and possible outcomes, was the most important criteria in engagement to them.
Interestingly, providers often see things through a very different lens. Those who are still operating under the Fee For Service model have failed to recognize the importance of patient engagement to the success of their practice. FFS philosophies have contributed to the downfall of primary care and the mistrust of healthcare in general by patients of all kinds. The need for good communication and engagement has become paramount in the era of Value-Based Care.
Patients want time with their care providers to ensure their questions are answered in a way they can understand. They want to know they've been heard, that their concerns are taken seriously, and to feel there is mutual respect between the patient, their provider, and the staff.
What happens when communication is lacking?
A lack of communication is one of the top concerns cited by patients when they leave one practice for another. In the event of an adverse situation, such as an infection after a procedure or a complication during treatment, communication with their care provider was critical to patients. Unfortunately, many providers restricted or cut off communication during this time, leaving patients and their families bewildered and afraid. An honest and open communication process between patients and their healthcare providers is paramount at all times, but especially in the event of an adverse situation. Patients and their families need to be able to openly address their fears and concerns and believe that their provider has their best interests at heart.
Improving communication with patients and improving patient engagement is not difficult. A few additional moments of your time to address concerns, answer questions, and ensure that patients truly understand the information you've given them is all it takes. Communication is a leading factor in many healthcare legal cases, so ensuring that you are communicating with patients effectively is an investment in your practice and your future as well as in better care for your patient.
The heart of patient engagement is the relationship between provider and patient. Like any relationship, it requires effort. Good communication is a skill that can be learned, practiced, and improved upon through daily application. The process starts before a patient ever enters your door and is ongoing throughout the lifetime of your relationship.
Have patients that have become disengaged? Read our checklist, "9 Ways to Reactive Patients."